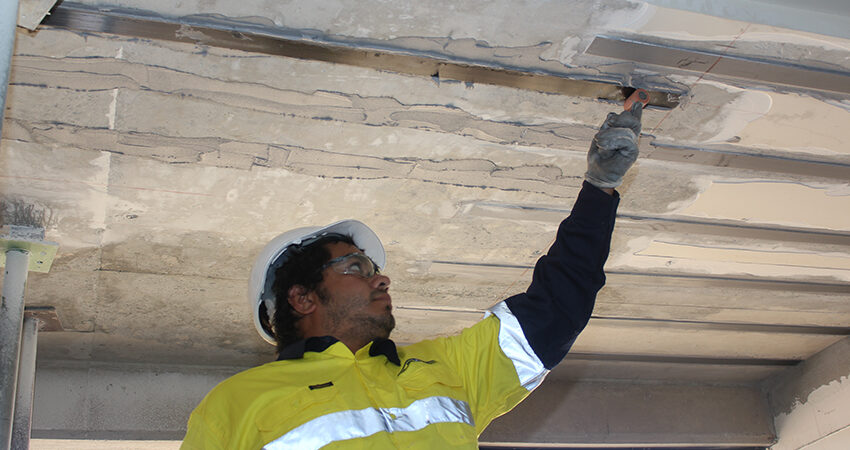 Duratec was contracted by PS Structures to supply and install carbon fibre strips to the soffit of the Science Sports Hub building project.
Details
The walls were removed as part of the project joining onto an existing building.
The existing structure was temporarily propped while the walls were demolished to allow full lengths of the carbon fibre to be epoxy adhered to the underside of the existing concrete suspended slab and beams. The existing plaster on the soffit was ground off to expose the concrete by diamond grinding.
Highlights
A detailed requirement list for the various sizes and thicknesses of carbon fibre was verified on site prior to delivery ex-east.
The site works were fast tracked over the Xmas period due to the tight construction program.
Due to noise restrictions, activities were altered to match the close proximity University service shops opening hours.
Capabilities
Structural Strengthening
Remedial Engineering