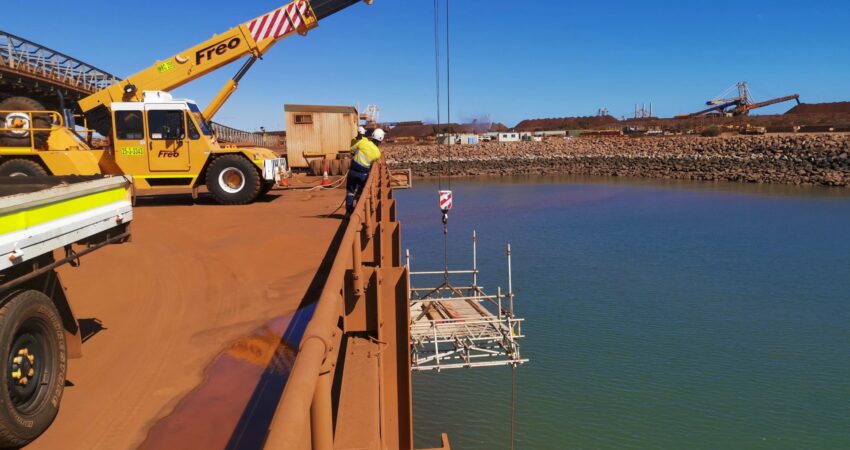 Berth D landside and seaside wharf bracing connection
upgrades, located at D Berth within the existing BHP Billiton Iron Ore Facility at Finucane Island, comprised the complete remediation of damaged structural steel connections.
Duratec was engaged to repair and strengthen 12 steel connection points at the concrete headstocks underneath the wharf deck.
Details
Key aspects of the works included:
Engineering design and installation of suspended access systems at each location.
Temporary support – fabrication and installation.
Structural steel upgrade works.
Structural coded welding.
Abrasive blasting and protective coating application.
Grouting and joint sealing.
3rd party quality control monitoring.
Shutdown and non shutdown project delivery.
Highlights
Marine vessel works during suspended scaffolding installation below the wharf structure.
Innovative access system allowing shiploader movements to continue above during the project.
Works delivered without recordable incident or injury.